The story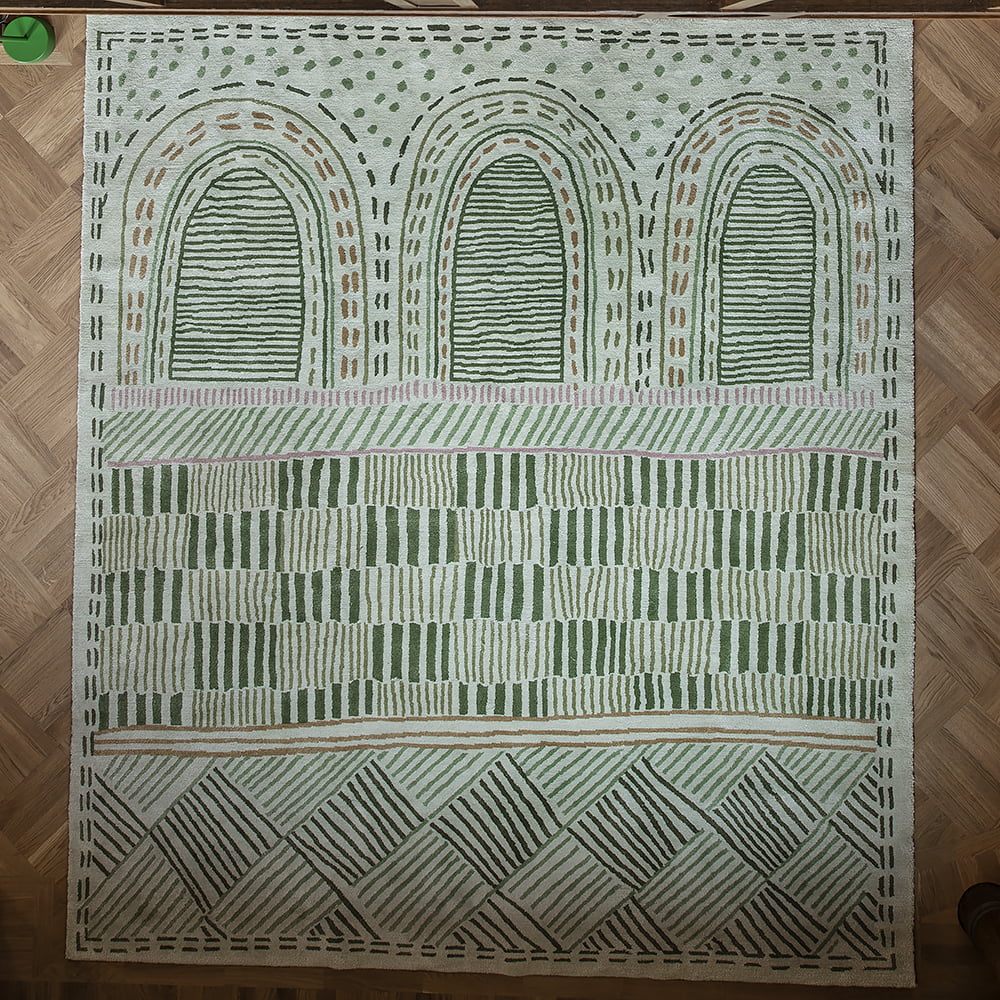 Biblioteket means library in Swedish. This is a hand-knoted rug with design that represents a mixture of Emma's first sketches of the Old Library in National Museum. With its three arches and three large windows at the top, in the middle rows of books in the old bookshelf and at the bottom the newly laid oak parquet.
Emma Olbers is a Swedish designer and creative director. Her mission is to try to design good products – good from all aspects, including being good for our planet. She has collaborated with a number of Scandinavian companies.
Emma Olbers was commissioned to design and furnish the Old Library of Sweden's newly renovated National Museum, which was inaugurated by the end of 2018. The house, which dates from 1866, has been carefully renovated for several years. It has been a major project with a huge public interest in Sweden.